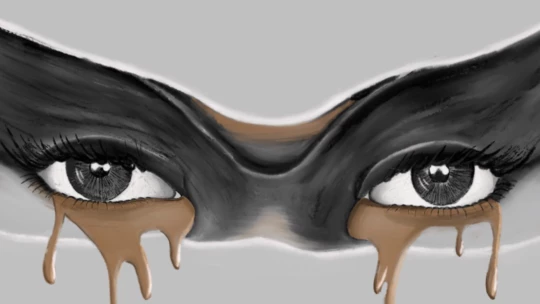 University of York Music Department Practical Project: Antigone, Sir Jack Lyons Concert Hall, University of York, November 3 to 5
REWRITING Sophocles is a dangerous exercise. The tragedy Antigone is the last of his so-called Theban trilogy and a cornerstone of western drama, as relevant today as when it was written nearly 2,500 years ago.
Seamus Heaney wrote a concise version of the story, leaning towards poetry, while Jean Anouilh's play, inspired by the Nazi occupation of Paris, explores its meaning.
Sadly, Jon Hughes's abridged paraphrase is not in either category. Its use in the university music department's latest Practical Project, a rite of passage designed to welcome and incorporate the latest intake of undergraduates, meant that barely half the evening, its incidental music, was devised by the students themselves.
His introduction mentioned Antigone's possible parallels with Greta Thunberg or Malala Yousafzai. Yet his play remained rooted firmly in ancient Greece, whereas a modern scenario – surely not beyond the wit of these talented students – might have justified reinterpreting this ancient text.
The net result was that the 'theatrical' side of this drama, co-directed by Lucy Grehan-Bradley and Roseanna Schmidt, was seriously undercooked. Despite the use of face microphones, too few of the actors observed two basic rules: face your audience and project to the back row. Dialogues were carried on quietly like conversations over a cup of coffee rather than shared with the audience.
There were notable exceptions. Kieran Crowley's Tiresias, who also voiced the prologue, made a laudable attempt to inject drama into his lines. So too did Christina-Alexandra Higgins as Antigone's sister Ismene, albeit in a much briefer appearance.
Dom Sutton's Creon, a pivotal figure here, at least made us aware of his dilemma as a ruler whose power base might crumble. But Katerina Poulios, despite singing her lament with conviction, otherwise gave a shy, retiring Antigone, quite the reverse of the figure found in Sophocles. Several lesser characters despatched their lines robotically, as if barely involved.
Things were altogether better on the musical front. The seven episodes of the drama were interwoven with 11 musical interludes which generally exhibited admirable craftsmanship. Musical director Becky Lund, who took the lion's share of the conducting with considerable authority, also contributed a War Prelude of heavy percussion and catchy rhythms. Helen Southernwood offered a passionate lament for Ismene in modal minor style, although her concept of 'continuo' – unabated background noise, even during the interval – was less appealing.
There were several attempts to bring back choral speaking, which enjoyed a certain fashion before the Second World War. But this hall is so unkind to speech that they were regrettably doomed to failure and proved virtually unintelligible.
Anna Benton's neo-Romantic lament for Antigone was intriguing, however, and Anna Nightingale's two odes used a wide range of techniques. Both choir and orchestra showed great commitment under duress. But in the end the formula was too prescriptive, as if to ward off failure rather than taking risks and allowing full rein to the new students' imaginations.
Review by Martin Dreyer