SANNA Jeppsson is following in the hill-loving footsteps of Julie Andrews, Petula Clark, Marie Osmond and Connie Fisher in playing Maria Rainer, the trainee nun turned free-spirited nanny in The Sound Of Music from tonight in York.
The Swedish-born stage and film actress already has given stand-out turns as a mysterious, German-accented femme fatale in Patrick Barlow's The 39 Steps in her York debut in November 2021; boundary-breaking Viola de Lesseps in Shakespeare In Love in April and scene-stealing Cassandra, the hippy home help, in Christopher Durang's American comedy Vanya And Sonia And Masha And Spike in November.
All three were staged at Theatre@41, Monkgate, as will be Pick Me Up Theatre's production of Rodgers & Hammerstein's final collaboration, under the direction of Robert Readman, hot on the heels of his delivery of Nativity! The Musical at the Grand Opera House last month and Matilda The Musical Jr at Monkgate in late-September.
From tonight to December 30, Sanna will play Maria opposite 2022 Commonwealth Games squash doubles gold medallist and Harrogate actor James Willstrop's Captain von Trapp.
Here CharlesHutchPress is alive with a flurry of questions for Sanna.
When did you first see The Sound Of Music, the film or on stage?
"I first saw the film when I was a child, maybe around seven years old, and I remember enjoying it. I thought it was fun and I loved all the songs, still do. I've never actually seen it on stage, so this is a whole new experience for me."
Is the film as popular in your Swedish homeland as it is over here?
"I would say, yes. It's a classic and iconic, it used to be on TV every Christmas, and I would dare to suggest most Swedes have probably seen it.
"And I've heard of sing-a-long showings – though they may not be quite as well attended as a sing-a-long Mamma Mia!"
What do you most like about the stage version as opposed to the film?
"I think the same as with all stage versions of films: the magic of live theatre!"
Are you a Julie Andrews fan?
"Yes! I'll admit I'm not her biggest fan, but I've always found her enchanting to watch and listen to."
How much do you have to block Julie out of your mind to find your own Maria?
"Since being cast, I've resisted the urge to re-watch the film, so I haven't seen it in years. Instead, I've aimed to find the character only though the text in the script. And let myself go on Maria's journey of finding her purpose, which I think is one many people can relate to in some way."
What are the cornerstones of Maria's character?
"She's a genuinely good person. Honest, loving, and obviously adores music and singing. She wants to do good for all people around her. She's got a playful side that's hard for her to control sometimes; she's clever and witty too.
"I think her religion keeps her grounded and gives her confidence that as long as she's honest and tries to do good, she can't go wrong. I think that's where she finds the courage to speak her mind and confront the Captain when she needs to."
What is your favourite song to sing in the show?
"Wow! That's a hard question. I love all of them. I have to say, though, that the songs with the children, Do-Re-Mi and The Lonely Goatherd, are super-fun to do. I basically just get to play and have fun with the kids!"
How have you found working with James Willstrop, squash ace and man of the musicals and theatre in Yorkshire?
"It's been great! What I've most appreciated about James is how calm he seems at all times! Maybe it's his many years in professional sport, but he doesn't appear affected by nerves. He's relaxed and easy to work with, and that helps a lot."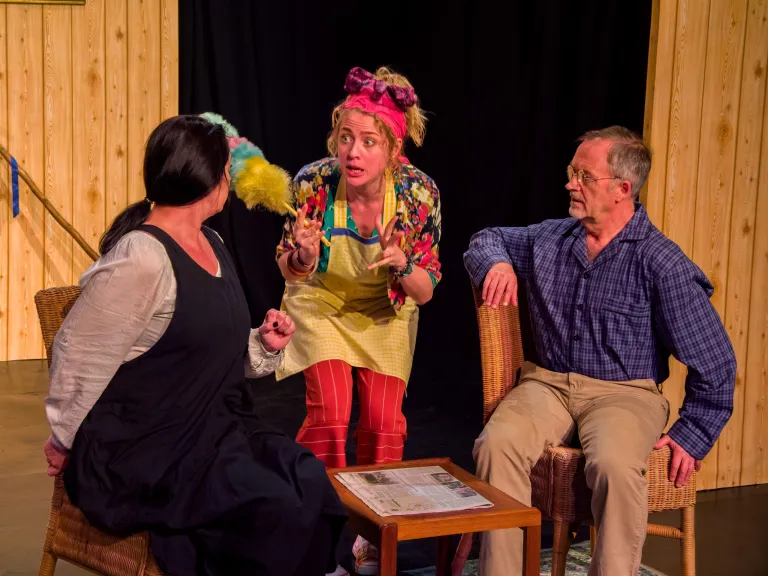 How does this role compare with your past Pick Me Up and York Settlement Community Players performances? Performing with children is a big part of this one…
"It's my first musical with Pick Me Up, and also my first lead role in a musical. Also the first time working with children in the cast! Lots of firsts, I've just realised!
"As with previous Pick Me Up productions, it's a strong cast and great production team, the children adding a playful energy to it, which has been interesting and fun to work with!
As there are three children's teams, each team brings something different to the show, which makes the performance feel fresh and new for every run."
What's coming next for you on stage?
"Nothing decided yet, but I have a few auditions coming up in the New Year, so hopefully I won't have to stay away from the stage too long!"
Pick Me Up Theatre in The Sound Of Music, Theatre@41, Monkgate, York, December 16 to 30. Performances: 7.30pm, December 16, 17, 19, 21, 23, 27, 28 and 29; 2.30pm, 17, 18, 20, 22, 27, 29 and 30. Box office: tickets.41monkgate.co.uk.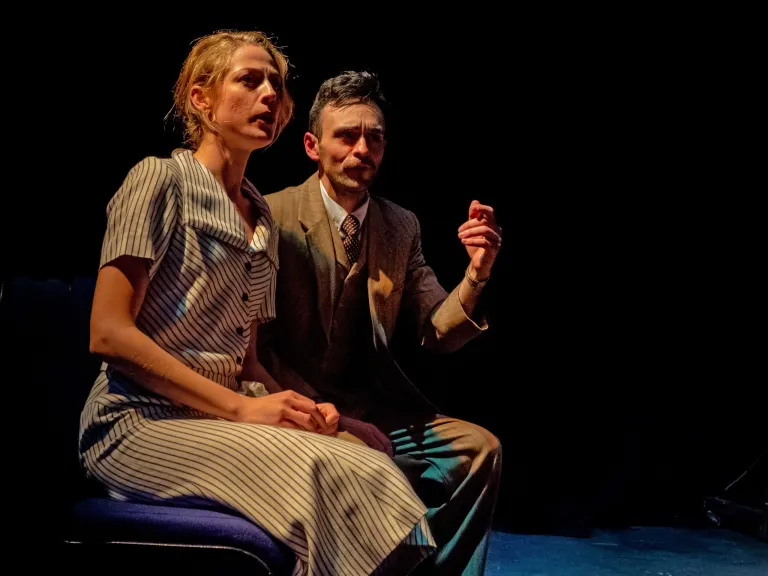 Did you know?
GRACE Kelly, Doris Day, Audrey Hepburn and Anne Bancroft were all considered for the role of Maria Rainer in Robert Wise's 1965 film of The Sound Of Music.
Did you know too?
SHIRLEY Bassey had a UK number one with Climb Every Mountain in 1961 as a double A-side with Reach For The Stars.
My Favourite Things has been recorded by Barbra Streisand (1967), Dionne Warwick (2004), Mary J Blige and Kelly Clarkson (both 2013).