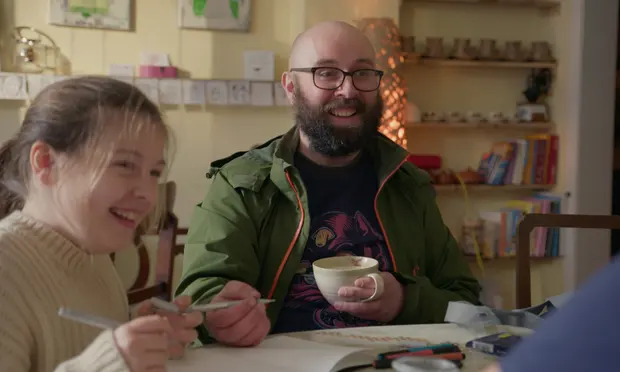 WHAT would you do if you were told you had a dramatically life-shortening illness at 32? Start making comic books about it, in the case of Gordon Shaw.
So begins Long Live My Happy Head, a documentary film about cancer and comics, but fundamentally a love story, that will be shown at City Screen Picturehouse, York, tomorrow (22/3/2022) at 6.10pm as part of Brain Tumour Awareness Month.
Gordon is a Scottish comic book artist with a big bushy beard, very expressive eyebrows – and an inoperable, incurable brain tumour. By making autobiographical comics about his experience, he can communicate his thoughts and reactions to cancer in a medium and a language that is disarming, accessible and inviting.
​Approaching his 40th birthday, Gordon has found the love of his life, Shawn, a warm-hearted and protective American man who lives in Bath County, Virginia. Their relationship may be long-distance, but they talk on the phone everyday they cannot be together and visit each other as often as possible.
Although his previous comics looked at his own experience, for his next book Gordon has chosen to focus on the people who look after people with cancer: the carers. His tumour is growing again, however, necessitating chemotherapy but still he meets and interviews people who have cared for and lost their dearest loved ones.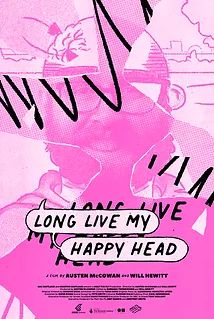 ​Directed by Austen McCowan and Will Hewitt, Long Live My Happy Head journeys with Gordon and Shawn through one of the most difficult times of their lives, only to see them emerge from the other side even stronger than before.
Through intimately captured observational footage and video diary, stylised interviews and animations created from Gordon's comic illustrations, the film immerses viewers in Gordon's world, revealing how art, love and humour can soothe our deepest fears of mortality and losing the people we care most about.
Tomorrow evening's screening in Screen Two was to have been followed by an audience question-and-answer session with filmmaker Austen McCowan, hosted by Charles Hutchinson, editor of charleshutchpress.co.uk.
Alas, he sent a note on Monday night (21/3/2022) to say: "I've just arrived back from Thessaloniki, where we screened the film on Saturday. On arrival in London, I did a Covid test and unfortunately it was positive. Obviously this means I will not be able to attend the screening in York tomorrow and I'm absolutely gutted."
The 118-minute film received its world premiere at the BFI Flare festival in London on March 17 and is scheduled to be broadcast on BBC Scotland.
Tickets for tomorrow can be booked at: picturehouses.com/cinema/city-screen-picturehouse. For a trailer of Long Live My Happy Head, go to: https://www.youtube.com/watch?v=KwzDGqb2Wuw