SARABETH Tucek is emerging from a "decade-long hibernation" with a double album, tour and new moniker, SBT.
The New Jersey actress-turned-singer-songwriter will follow up the May 19 release of Joan Of All on her own Ocean Omen label with an 18-date itinerary that takes in Yorkshire gigs at Selby Town Hall on May 20 and The Greystones, Sheffield, on May 25.
Here, CharlesHutchPress discusses hibernation, the song-writing craft, a change of name, her album title, Bob Dylan, Brian Jonestown Massacre and past Yorkshire encounters with Sarabeth.
Had you ever envisaged such a long hiatus between albums since 2011's Get Well Soon?
"No, I had not. Honestly, I had not envisaged a lot of things that have happened in my life but here I am. I think if I needed to have my life take the turns it did in order to arrive at this new record then so be it. It's my favourite creation."

Did you ever doubt you would return to the recording studio?
"No, I knew I would return. I just wasn't sure when that would be. I think I make records because I need to hear myself say something to myself. Aloud. I can look for another artist to say it to me but less and less I hear what I need to hear and so that has been a motivating factor."

Did you consider it to be a "decade in hibernation"?
"In some ways. I think parts of my mind went into hibernation. I think I needed to understand some things that happened in my life. But I dunno. I just think of a bear or an animal in a cave when I hear the word hibernation.
"I am maybe more like a squirrel that buried some nuts in the ground with the knowledge I would come back to them someday for sustenance."

How have you changed as a songwriter over the past 12 years?
"I used to think I only had a musical language for sad thoughts and feelings but now I feel I have access to the other parts of myself as well. Also, I feel differently than I used to. In the world as a person. So that has changed my writing."
How many years of song-writing span the double album? Did you ever suffer writer's block?
"I wrote two of the songs several years ago and the rest in a couple of weeks. No, I don't have writer's block. I can write when I need to, but my issue is allowing myself the time to go sit in a room with my guitar and make something of the words.
"I don't understand this problem but sometimes I think it's some form of self-punishment. Like I am depriving myself of something that has brought me moments of real joy. I deny myself."

Explain the choice of album title, Joan Of All…
"Well, I wanted to call it The Middle Ages. That's the age I am in, and I started thinking about armour and how I have started to feel like in some ways I am losing my armour but in other ways gaining it.
"Around the time I was deciding on a title, Roe v Wade began to come under attack so… middle ages, then women being brave and persecuted… Joan of Arc came to mind and then my mom's name is Joan! She was a single mom and I am forever in awe of her strength."

How do you distinguish Sarabeth from SBT?
"People have always called me SBT. Also, no-one can ever pronounce my last name. Every initial meeting with someone I have to hear them struggle with my last name and then I have to correct their pronunciation and then they apologise and I say, 'no, its OK, no-one can pronounce it', and it's just a weird way to meet people.
"Also, I feel like everything about this record is new for me and SBT feels right."
What do you recall of working with Smog's Bill Callahan? How did that partnership come about?
"Colin Gagon, who played with Will Oldham, asked me if I wanted to come to his studio to record some of my songs. I had met him at a party in Echo Park where the guitar was being passed around and I sang a couple songs.
"We made some demos and then later Colin was going to record his own record and Bill Callahan was producing it. Colin asked me to come up to San Francisco and sing on his record and contribute a song. I didn't have a lot of interaction with Bill. He is very quiet and so am I.
"About a year later, Bill reached out and asked if I would come to Chicago, where he lived, to sing on his new record. Of course, I jumped at the chance. I have always been a big Smog fan.
"I remember listening to the demos of the songs on Supper at the studio, so I could figure out my parts, and it was difficult because the songs made me feel so much personally that it was hard to concentrate. I think I cried.
"The lyrics are very moving. That record is brilliantly written and I will always be honoured to have been a part of it. Bill was very kind. We had some good long talks. It was great."

DiG! is one of the great rockumentaries. What do you recall of making an appearance in the film and indeed of working with Anton Newcombe's Brian Jonestown Massacre?
"Well, I remember the day of his show at the knitting factory, which is in the documentary. The show when Anton kicked that poor guy in the head. He was asking me all day to come and sing because he wasn't feeling well and wanted some help with singing duties.
"He wanted me to play some songs to lessen his time onstage. I didn't want to and kept saying no because I could tell he was in a mood. I knew him well enough to predict the times when he might lose his temper.
"Also, I had just started writing songs and didn't feel ready to perform to a full house. I agreed though and then of course he lost his temper with this guy in the audience. "Anton had introduced me as his sister and the guy after I played said something silly like 'F*** you, your sister rocks'. He heard it wrong and thought the guy was suggesting he should have sex with me, his sister. I am not related to him by the way.
"This just sounds so dumb to retell and it is. Anyway, a fight ensued and Anton ended up going to jail. Good times!
"My time living/working with the BJM is part tragedy, part comedy. I am actually glad I got to be a part of a world, a rock'n'roll world, that is probably not going to happen again. That whole period of time in Echo Park in the mid-late '90s. A lot of great musicians and cheap rent."

Did you meet Bob Dylan when you supported him?
"Yes, Bob called me over backstage and we had a nice chat. I was told he didn't talk to his opening acts and so I wasn't expecting the encounter. I was tremendously nervous.
"I am not religious but for me he is a kind of demi-god. I don't get excited by celebrity but I was overwhelmed with being in front of someone who is actually a genius and whose music has helped me to understand what it means to be alive."

Have you played in Selby/York/North Yorkshire previously?
"Yes, we played the Band Room on the Yorkshire moors. In Farndale, I believe [Correct, Sarabeth! Low Mill, Farndale, May 2011]. I will never forget the absolute and overwhelming beauty of that area.
"We played York as well, but I can't recall the venue. [Correct again, Sarabeth! Fibbers in March 2008, it turns out]. I have never played Selby! I am excited to visit and play!"

What form will your concert take: solo or with a band?
"I am bringing a band to try and bring as much as I can from the record to a live stage. We are going to go all out on this tour!"
SBT (Sarabeth Tucek) plays Selby Town Hall, May 20, 8pm, supported by Kiran Leonard and Todmorden guitarist and songsmith dbh. Box office: 01757 708449 or selbytownhall.co.uk. Also: The Greystones, Sheffield, May 25, 8pm; mygreystones.co.uk/may.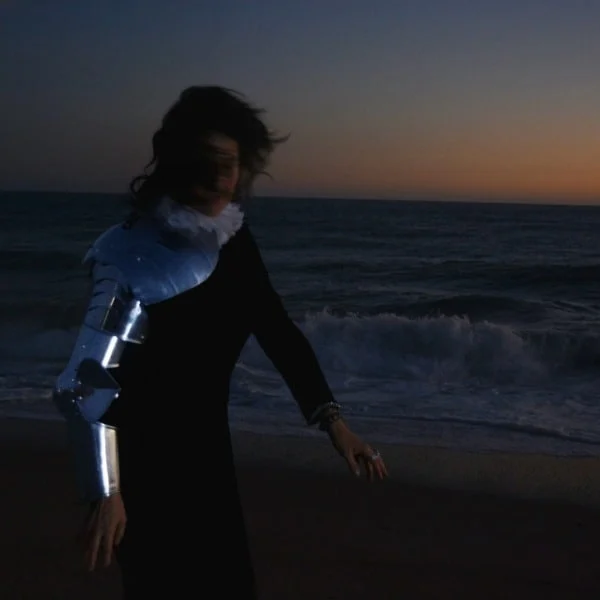 Sarabeth Tucek back story
Born in Miami, Florida, daughter of a psychiatrist father and psychologist mother. Parents split when she was a child; raised by mother in Manhattan, New York. Graduated from Westfield High School.
Occupation: Actress first, now singer-songwriter.
Officially broke onto music scene in 2003, performing duets with Bill Callahan on Smog album Supper.
Appeared in Ondi Timoner's 2004 prize-winning Brian Jonestown Massacre versus The Dandy Warhols documentary DiG!. Contributed to Brian Jonestown Massacre's 2005 EP We Are The Radio.
Debut single Something For You released in 2006, becoming Steve Lamacq's Single of the Week on BBC 6 Music.
Self-titled debut album arrived in 2007, produced by Luther Russell and Ethan Johns. Rave reviews led to support slot with idol Bob Dylan.
After troubled Los Angles years of alcohol, car crashes and jail for drink-driving when struggling to handle the disorientating success of her debut album, she found her redemptive footing in New York.
Resulting 2011 sophomore album, Get Well Soon, meditated on "the ferocity of grief "after the loss of her father, who had died more than a decade earlier from a sudden heart attack on a boat on a lake. Title track featured on first season of HBO's Girls.
After retreating from the record business to concentrate on other creative endeavours, she returns on May 19 with double album Joan Of All, under her sobriquet of SBT, a longtime tag given to her by the many musicians she has worked with throughout her career.
Lead single The Gift has been receiving airplay on Marc Riley's BBC 6 Music show. She will record a live session for Riley while on tour.
Should you be wondering: Tucek is pronounced two-check.
Joan Of All tracklisting:
Joan Says/Amber Shade; The Living Room; Cathy Says; The Gift; The Box; Work; Make Up Your Mind; 13th St #1; Swings; Happiness; Something/Anything; Sheep; The Tunnel; Unmade/The Dog; Creature Of The Night.
Chris Jones, Selby Town Council arts officer, on bringing Sarabeth Tucek to Selby
"IT'S Sarabeth's first UK tour in over a decade, supporting her first album since 2011 – a big, sprawling, electric Americana affair called Joan Of All. She'll be performing here with a full electric band, including some who have played with Jakob (son of Bob) Dylan's live outfits. This is definitely one of the 'cooler' gigs we've put on over the last year or so!
"Sarabeth is as talented as she is enigmatic. Her new work mixes the classic sound of East Coast Americana singer-songwriters with bigger hooks, bigger guitars and some considerable musical exploration."