RUSSELL Watson, 'the People's Tenor', does not sing to live but lives to sing.
Armed with that philosophy, reinforced by so many months of stage inactivity enforced by the Covid pandemic, the Salford tenor is back on the road for his Celebrating The 20th Anniversary Of The Voice tour, playing York Barbican on Sunday afternoon.
That classical-pop crossover debut entered the Official Classical Artist Album Chart at number one on release in September 2000, becoming that year's biggest classical seller as it peaked at number five in the UK album chart.
Watson's journey took him from a Salford estate, a bolt-cutter by day, a working men's club act at night, to performing for popes and presidents and singing at Champions League and rugby cup finals and a Commonwealth Games opening ceremony.
Along the way, he has overcome two brain tumours, and now he is performing once more, singing his most loved songs and career highlights from the past two decades. "It's become much more relevant to me these last 18 months or so that I don't sing to live, I live to sing," says Russell.
"It's something that is very personal to me, so when I'm not in tune with performance, the adrenaline rush and the thrill that it gives me to be on stage in front of an audience, it fundamentally affects me and who I feel as I am as a human being."
Looking back over the long months of lockdowns, Russell says: "At the start, it didn't feel like too much of a struggle. It was more like a chance to regroup and think, as well as rest my voice, as I've been touring constantly for 20 years with only small gaps in between.
"Once I'd done the I'm A Celebrity… show and winter had set in, though, I can admit I really struggled. Obviously, we've gone through the darkest of times and there are many, many people way worse off than me, but it still wasn't easy. The entertainment and hospitality industry has really been left behind."
Hence Russell could not wait to set foot on the stage once more on September 19 at Woking's New Victoria Theatre. "It's felt like an eternity these last 18 months, like I've lost my purpose. I just want to get back out on that stage again and do what I love doing more than anything in the world. I'm just so thrilled to get that opportunity to do that again," he said at the time.
"I remember my wife saying, 'oh god, are you ever going to get back on stage?', and my response was to think, 'I'm here for a reason; I will be back on stage'.
"I didn't go through what I did 12 years ago for nothing. I've had a few scares, the lumps on my vocal cords being cut out in 2003, the tumours, and I have to take medication every day, but there's never a day I feel sorry for myself. Life is so short and as you grow older you become more aware of the generational changes.
"As a child, at eight, all I wanted to do was kick a ball around, with three generations around me. My great grandparents have gone, my grandparents have gone, and now there's only one generation before me, and the years just seem to go by quicker. Where's this year gone? It's like, can we just slow down, it's going too quickly.
"That's why I don't take anything for granted. Mentally I still feel like I'm in my 20s, and the body's not too bad!"
As for the voice, "It's funny; it once got to the point of wondering if anyone was going to ask how I was, rather than just my voice, as if the voice was a separate entity, but in some ways it still is," Russell says.
"On some days, I can feel dreadful, but the voice will be fine, and on other days, I'll be on top of the world, but the voice isn't quite there. As a singer, you're balancing on the high wire; that's where you are when you're singing some of the great arias; hitting those vocal peaks is like walking a tightrope."
As Russell built up his voice for touring again, he recalls doing his vocal scales one day in his games room, acoustically the most resonant space in his home: "I was doing a bit of Donizetti, on my own, no-one else in the house, and coming up to the big note, I hit it clean as a whistle. Afterwards, I had tears in my eyes: it's just so good to be singing again, so pure and so clean.
"I feel like I'm back in heaven. The only time I feel trepidation is if I can feel a sore throat coming and I feel great but the voice doesn't."
How does Russell feel about being "The People's Tenor"? "It's like a term of endearment," he says. "In my early days, people saw me as this young man who came from nowhere with very little formal training and wasn't a stereotypical classical singer. My background was as someone who spent the first six years of my professional life working 12-hour shifts on a factory floor in Salford.
"My only knowledge of classical music and opera came from my grandmother playing music on an old radiogram in the corner at her home in Atherton."
Calling a debut album The Voice proved to be inspired too, rather than an act of chutzpah. "It was never meant to be some kind of pretentious statement!" he says.
That voice has been back in action in the recording studio too, recording the 20th anniversary album 20. "It's basically reimagining my favourite 14-15 songs over the last 20 years," says Russell. "There were the obvious ones that had to be in there, those ones the fans always demand, like Nessun Dorma and Volare. They made it straight on to the record.
"Another easy choice was Where My Heart Will Take Me, the theme from Star Trek: Enterprise. That was such a career highlight for me, to be asked to sing something that's going to go down in history forever. I watched Star Trek as a kid, so it was a real shock that out of all the artists in the world, Paramount chose me to do that. I've always been very proud to have been involved with that.
"Overall, the album kind of chose itself, though there are still a few that maybe could have been there too, such as You Raise Me Up."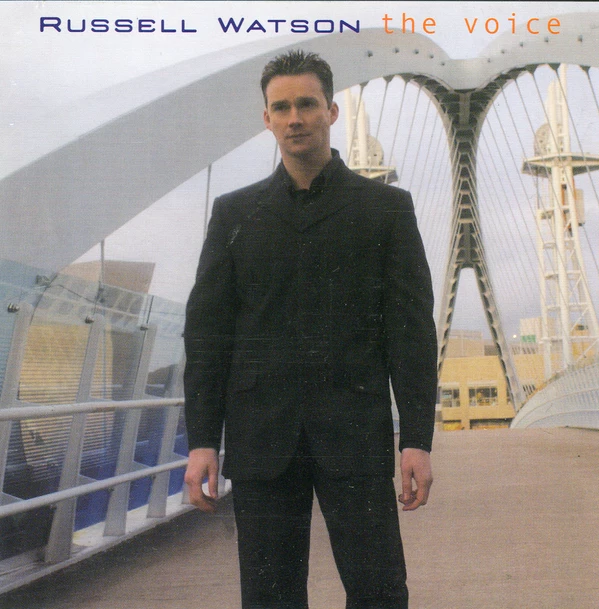 Having decided to make new recordings, rather than merely assembling a greatest hits compilation, Russell and producer Ian Tilley then had to settle on whether to re-work the songs or mirror the original tracks.
"Some were definitely approached differently," Russell says. "Where My Heart Will Take Me, for example, we completely rewrote that into a ballad. I'm so pleased with how that turned out, versus the old version, which is very Eighties' rock in its approach, like a Rod Stewart track or something.
"We've brought that into a more modern-sounding piece; it's less of a statement and more reflective. Volare and O Sole Mio were changed more subtly, just in terms of tempo and rhythm, which worked really nicely. You don't mess with the core classical tracks like Nessun Dorma, though; you don't start rewriting Puccini."
Reflecting on his career path ahead of turning 55 on November 24, Russell says: "I do feel in many respects that I've been very lucky with what I've achieved. When I look back on it though, a great deal of that success has come from my own hard work and drive, as well as constantly thinking about what's coming over the hill and responding to it before it arrives.
"I won't sit and think about storm clouds ahead, I'll do something about it. I'm in charge of my own career now and am already planning two years ahead at least. The only way you can sustain long-term success is with drive and long-term planning, as you can't stay in the same place forever.
"That's why the repertoire changes all the time, too. Doing a soul record, or Sinatra and Nat King Cole covers, brings new people into what you do. You need to follow your instincts, which is something the music industry doesn't do enough of."
Looking to the future, Russell says: "I just hope the next 20 years don't go so quickly!"
Russell Watson: 20th Anniversary of The Voice, York Barbican, Sunday, 3pm. Box office: yorkbarbican.co.uk.