THREE EastEnders' alumni, Todd Carty, Gwyneth Strong and John Altman, will star in the 70th anniversary tour of Agatha Christie's The Mousetrap at the Grand Opera House, York, next year.
Billed as the world's longest-running play, the genre-defining murder mystery will play York from March 6 to 11 2023.
The Mousetrap made its Grand Opera House debut in May 2013 on the 60th anniversary tour, returning in February 2016 and May 2019.
In Christie's puzzle of a play, as news spreads of a murder in London, seven strangers find themselves snowed in at Monkswell Manor, a remote countryside guesthouse.
When a police sergeant arrives, the guests discover – to their horror – that a killer is in their midst. One by one, the suspicious characters reveal their sordid pasts, but who is the murderer and who will be the next victim? Can you solve this notorious mystery for yourself?
From the pen of the world's best-selling novelist of all time, the 70th anniversary tour of The Mousetrap will open on September 27 2022 at the Theatre Royal Nottingham, where the original world premiere tour began in 1952.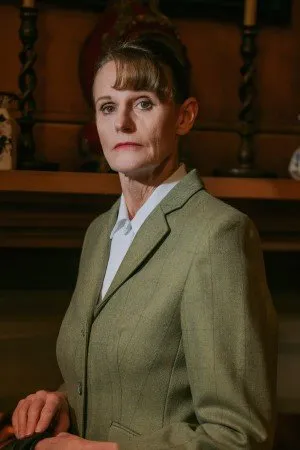 Christie's thriller will visit more 70 venues, including all the cities from that first tour, which was followed by the West End opening. To this day, The Mousetrap still plays St Martin's Theatre, where 28,500 performances have drawn 10 million ticket sales.
Directed by Ian Talbot, the 70th anniversary tour will feature Todd Carty as Major Metcalf, Only Fools And Horses star Gwyneth Strong reprising her Christie role as Mrs Boyle and John Altman as Mr Paravicini.
Joelle Dyson, from Dreamgirls and Funny Girl, will play Mollie Ralston; Laurence Pears, from Magic Goes Wrong, will be Giles Ralston; Elliot Clay and Essie Brown, from The Mousetrap company in London, are confirmed for Christopher Wren and Miss Casewell respectively. Joseph Reed, from The Nobodies, will be leading the enquiries as Detective Sgt Trotter.
Carty last appeared at the Grand Opera House in his long-running role as King Arthur's sidekick, Patsy, in Monty Python's Spamalot, in February 2015.
Altman played the villain, the Sheriff of Nottingham, in Robin Hood & The Babes In The Wood in the 1996-1997 Grand Opera House pantomime and hard-nut doorman Lucky Eric in John Godber's Bouncers in September 2003 when nursing a broken wrist.
Tickets are on sale on 0844 871 7615 or at atgtickets.com/York.