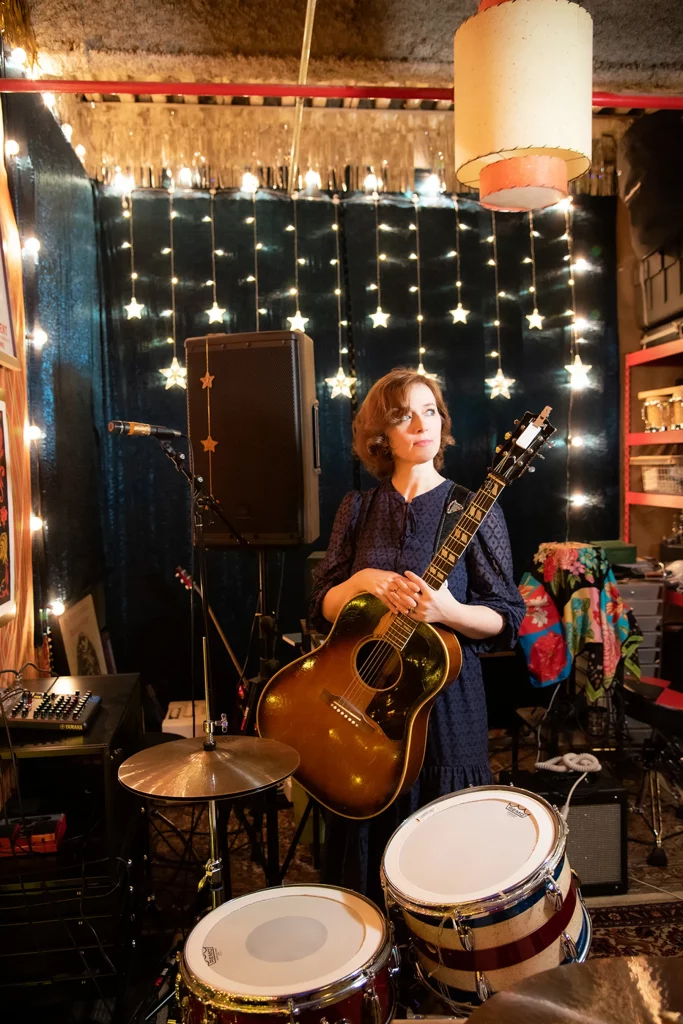 NEW York country singer Laura Cantrell opens her 14-date British summer tour at Leeds Brudenell Social Club on Friday.
She will be promoting her first studio album in nine years, Just Like A Rose: The Anniversary Sessions, released on June 9 on the Propeller Sound Recordings label.
Nashville-born Laura, 55, is joined on the recordings by longtime friends Steve Earle, Buddy Miller, Rosie Flores and Paul Burch.
Featured too are musicians Mark Spencer(Son Volt, Lisa Loeb),Jeremy Chatzky (Ronnie Spector, Bruce Springsteen), Kenny Vaughan (Marty Stuart's Fabulous Superlatives), Fats Kaplan (John Prine, Jack White), Dennis Crouch (Robert Plant, Diana Krall) and Jen Gunderman (Cheryl Crow, Jayhawks).
Cantrell's co-writers include Mark Winchester(Randy Travis, Carlene Carter), Fred Wilhelm (Rascal Flats, Faith Hill) and Gary Burr (Patty Loveless, Ringo Starr). An unreleased Amy Rigby song and a new recording of When The Roses Bloom Again, adapted by Wilco's Jeff Tweedy, are further highlights.
Originally, the album was intended to commemorate the 20th anniversary of Cantrell's debut, Not The Tremblin' Kind,in 2020, but recording was delayed by Covid restrictions. Eventually, the new collection was completed in studios in the New York City area and country capital Nashville.
"I thought I had figured it all out," Laura muses, as she recalls her initial puzzlement in 2019 at how to acknowledge the approaching 20th anniversary of her first album. "I wanted to salute different aspects of my music life for the last two decades, to create more of a celebration than a traditional album.
"The idea of recording and releasing a series of singles in real time was intriguing, so I started a crowd-funding campaign and launched it on March 1 2020."
Within days, the world was a very different place, however. Cantrell duly placed her plans on hold while the pandemic raged in her neighbourhood in Jackson Heights, New York, and throughout the world.
Slowly and fitfully, she pushed on as restrictions and delays changed the timeline and shape of her plans. "We moved so slowly I thought 'this isn't even happening'. But with the help of many great 'music people' the songs emerged," says Laura.
"There was a risk working with different producers that the results would feel disjointed, but I love where the album landed. Having come through the gauntlet of the pandemic, I felt so much joy in the process, I hope people hear and feel that in the tracks themselves."
The material spans Cantrell's latest songwriting and songs she has been humming to herself since before she had had her own band or played her own shows. "It is interesting maturing into your musical worldview," she says.
"You still have songs that hit you like you're a teenager with your first crush, and others that reflect more experience and nuance, or frustration with tough realities, and then those you just love purely as music – there's a bit of it all on this album."
Since 2000, Cantrell has released the albums Not The Tremblin' Kind, When The Roses Bloom Again (2002), Humming By The Flowered Vine (2005), Kitty Wells Dresses: Songs Of The Queen Of Country Music (2011), No Way There From Here (2014) and The BBC Sessions (2016).
She was a favourite of the late pioneering radio presenter John Peel, who called Not The Tremblin' Kind "my favourite record of the last ten years, and possibly my life". She recorded several Peel Sessions for the BBC from 2000 to 2004 and appeared on the first Peel Day programme on BBC Radio One commemorating the first anniversary of Peel's death.
She presented a weekly country and old-time msuic radio show on WFMU, The Radio Thrift, and since August 2017 she has hosted Dark Horse Radio, SiriusXM's weekly programme featuring the music of George Harrison on The Beatles Channel. Her show States Of Country streams on GimmeCountry.
Away from music, Cantrell held a day job as a vice-president in the equity research department of Bank of America until 2003 and later began working as a recruiter for AllianceBernstein.
Brudenell and Please Please You presents Laura Cantrell, supported by Doug Levitt, at Leeds Brudenell Social Club on Friday (23/6/2023) at 8pm. Box office: brudenellsocialclub.co.uk or seetickets.com.
Track listing for Just Like A Rose: The Anniversary Sessions
1. Push The Swing (Laura Cantrell/Mark Winchester)
2. Bide My Time (Mark Winchester/Laura Cantrell)
3. Brand New Eyes (Amy Rigby)
4. Just Like A Rose (Laura Cantrell/Mark Spencer)
5. When The Roses Bloom Again (Jeff Tweedy/Public Domain)
6. Secret Language (Laura Cantrell)
7. Unaccompanied (Laura Cantrell/Fred Wilhelm)
8. I'm Gonna Miss This Town (Laura Cantrell/Fred Wilhelm)
9. Good Morning Mr. Afternoon (Joe Flood)
10. Holding You In My Heart (Laura Cantrell/Gary Burr)
11. AWM – Bless (Laura Cantrell/Mark Spencer)