ART across the city canvas, acoustic gigs, Easter chocolates, a comedy double bill, a singing milkman and Brazilian rhythms shape Charles Hutchinson's April days ahead.
York's art fiesta of the year: York Open Studios, April 15 and 16, April 22 and 23, 10am to 5pm
MORE than 150 artists and makers at 100 locations within the city or a ten-mile radius of York open their doors to visitors over two weekends to give insights into their inspirations, creative processes and skills.
Painting and printmaking, illustration, drawing and mixed media, ceramics, glass and sculpture, jewellery, textiles, photography and installation art all will be represented, with works for sale. For full details, including who is participating in Friday's 6pm to 9pm preview, go to: yorkopenstudios.co.uk.
Local heroes head south…well, to South Yorkshire: Rick Witter & Paul Banks Acoustic, Birdwell Venue, Birdwell, Barnsley, tonight (8/4/2023), 7.30pm
MR H, alias former Fibbers boss Tim Hornsby, promotes frontman Rick Witter and guitarist Paul Banks as they shed their Shed Seven cohorts for an acoustic set down the road from their York home in Barnsley.
Witter and Banks present a special night of Shed Seven material and a few surprises in a whites-of-their-eyes show with an invitation to "holler along to some of the best anthems ever". Box office: seetickets.com/tour/rick-witter-paul-banks-shed-seven-acoustic.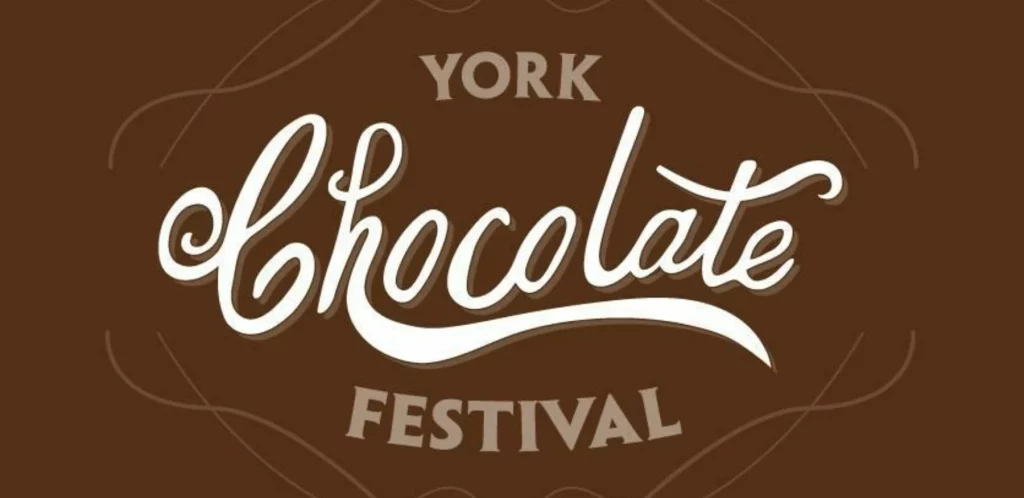 Choc absorbers: York Chocolate Festival, Parliament Street, York, today, 10am to 5pm
TO coincide with Eastertide, York Chocolate Festival returns to Parliament Street to showcase chocolate and all things sweet from independent businesses.
Tuck into a festival market with a selection of chocolatiers and confectioners; an activity area with chocolate lollipop-making, tastings and cookery workshops; a chocolate bar (not a bar of chocolate) and a taste trail on foot around the city to sample delicatessens, restaurants and suppliers. Entrance to the festival and market is free, with some activities being ticketed.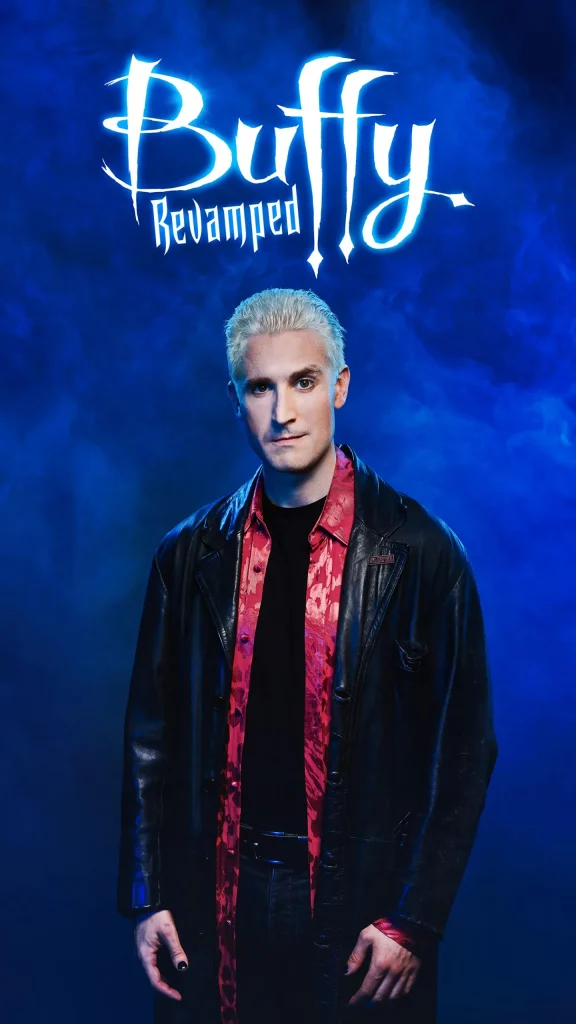 Fringe show of the week: Buffy Revamped, York Theatre Royal, Wednesday, 8pm
THIS Edinburgh Fringe 2022 award winner relives all 144 episodes of the hit 1990s' television series Buffy The Vampire Slayer, as told through the eyes of the one person who knows it inside out…Spike.
Created by comedian Brendan Murphy, the satirical Buffy Revamped bursts with Nineties' pop-culture references in a seven-seasons-in-seventy-minutes parody for Buffy aficionados and those who never enrolled at Sunnydale High alike. Box office: 01904 623568 or yorktheatreroyal.co.uk.
Theatre tour of the week and beyond: Badapple Theatre Company in Eddie And The Gold Tops, on tour from April 15 to June 13
GREEN Hammerton's "theatre on your doorstep" company, Badapple Theatre, mark their 25th anniversary with a tour of Yorkshire and beyond in artistic director Kate Bramley's revival of her joyous Swinging Sixties' show Eddie And The Gold Tops.
York actress Emily Chattle, Zach Atkinson and Richard Galloway transport audiences back to the fashion, music and teenage optimism of the 1960s as village milkman Eddie becomes a pop star quite by accident. Hits flow like spilt milk, Top Of The Pops beckons, but when things take a 'churn' for the worse, how will he get back for the morning milk round in Badapple's wry look at the effects of stardom? For tour and ticket details, go to: badappletheatre.co.uk or contact 01423 331304.
Badapple's Yorkshire tour dates:
April 15, Aldborough Village Hall; April 16, Marton cum Grafton Memorial Hall; April 19,
Appletreewick Village Hall; April 20, Kings Theatre, Queen Ethelburga's School, Thorpe Underwood; April 26, Bishop Monkton Village Hall; April 27, Spofforth Village Hall; April 29,
Kirkby Malzeard Mechanics Institute.
May 4, Sheriff Hutton Village Hall; May 13, Sutton upon Derwent Village Hall; May 21, Cherry Burton Village Hall; May 24, Husthwaite Village Hall; May 25, Tunstall Village Hall; May 28, Otley Courthouse. June 9, North Stainley Village Hall, near Ripon; June 13, Green Hammerton Village Hall. All shows start at 7.30pm.
Tribute show of the week: Seriously Collins, Joseph Rowntree Theatre, York, Friday, 7.30pm
NOW in its fifth year, Seriously Collins features Chris Hayward and his musicians in a two-hour tribute to singing drummer Phil Collins and Genesis. No gimmicks, no bald wigs, only the solo and band hits, re-created meticulously. Box office: 01904 501935 or josephrowntreetheatre.co.uk.
Solo show of the week: Ryan Adams, York Barbican, Friday, 8pm
NORTH Carolina singer-songwriter Ryan Adams plays York for the first time since 2011 on his eight-date solo tour, when each night's set list will be different.
Adams, who visited the Grand Opera House in 2007 and four years later, will be performing on acoustic guitar and piano in the style of his spring 2022 run of East Coast American gigs, when he played 168 songs over five nights in shows that averaged 160 minutes. Box office: ryanadams.ffm.to/tour.OPR and yorkbarbican.co.uk.
Singer-songwriter of the week: Scott Matthews, Restless Lullabies Tour, Selby Town Hall, Friday, 8pm; The Old Woollen, Sunny Bank Mills, Farsley, April 16, 8pm
EXPECT an intimate acoustic show from Scott Matthews, the 47-year-old Ivor Novello Award-winning folk-pop singer-songwriter and guitarist from Wolverhampton, who has supported Foo Fighters, Robert Plant and Rufus Wainwright on tour.
Mastered at Abbey Road Studios, his starkly bold April 28 album Restless Lullabies reincarnates songs from his 2021 record, New Skin, removing its electronic veil. Box office: Selby, 01757 708449 or selbytownhall.co.uk; Farsley, oldwoollen.co.uk.
"The Brazilian Ed Sheeran": Fernando Maynart, Helmsley Arts Centre, April 15, 7.30pm
BRAZILIAN singer-songwriter Fernando Maynart returns to Helmsley Arts Centre with a new band and more of his beautiful TranSambas music, rooted in South American culture.
Combining song-writing with traditional, tribal and modern Latin rhythms, Maynart presents a concert with joy at its heart and a repertoire of rhythms embracing bossa nova and samba. Box office: 01439 771700 or helmsleyarts.co.uk.
Double bill of the week: An Evening Shared With Jasper Carrott and Alistair McGowan, Grand Opera House, York, April 16, 7.30pm
BRUMMIE comedian Jasper Carrott has shared bills in the past with impressionist Phil Cool and latterly with ELO drummer Bev Bevan. He first did so with impressionist Alistair McGowan at Reading Festival in 2017: a one-off that went so well that further shows ensued and now Jasper and Alistair are touring once more this spring.
The format involves McGowan taking to the stage first in each half, followed by Carrott's stand-up combination of quickfire gags, sketches and stories. Box office: atgtickets.com/york.