AYCKBOURN and android love, traction engines and farming photography, comic fantasy and anecdotal Love stories keep Charles Hutchinson busy as summer exits stage left.
Premiere of the week: Alan Ayckbourn's Constant Companions, Stephen Joseph Theatre, Scarborough, Thursday to October 7
IN Alan Ayckbourn's 89th play, Lorraine is a fabulously successful lawyer of a certain age. Jan Sixty is the janitor of her building, an android of indeterminate age. In a not-too-distant future, where humans have turned to artificial friends for companionship without compromise, can Lorraine and Jan find true love?
"Reading so much about the inevitable arrival of AI into our society – some would say it's already here! – I felt a cautious look forward might be in order," says Alan. Box office: 01723 370541 or sjt.uk.com.
Full steam ahead: Yorkshire Traction Engine Rally, Scampston Hall, Scampston, near Malton, today and tomorrow, 9am to 5pm
THE Yorkshire Traction Engine Rally, organised by Outdoor Shows, takes over Scampston Hall's parkland this weekend. Among the steam fair attractions will be tractor pulling, steam engines, classic cars, vintage tractors, classic motorcycles, fairground organs, miniature steam engines, stationary engines and vintage commercials.
In the main arena, Flyin Ryan and his motorcycle stunt team deliver daredevil antics, comedy routines, fire stunts and arena entertainment, while the Scarborough Fair Collection stages two days of music and magic extravaganzas. Box office: scampston.co.uk or outdoorshows.co.uk.
Recalling the "quiet Beatle": The George Harrison Project, Joseph Rowntree Theatre, York, tonight, 7.30pm
MARKING the Beatles legend's 80th anniversary, this tribute show to George Harrison embraces his Fab Four, solo and Traveling Wilburys supergroup years.
Here come Here Comes The Sun, Something, Taxman, While My Guitar Gently Weeps, My Sweet Lord, All Things Must Pass, Got My Mind Set On You, Handle With Care, Give Me Love, What Is Life, If I Needed Someone, Cheer Down and many more. Box office: 01904 501935 or josephrowntreetheatre.co.uk.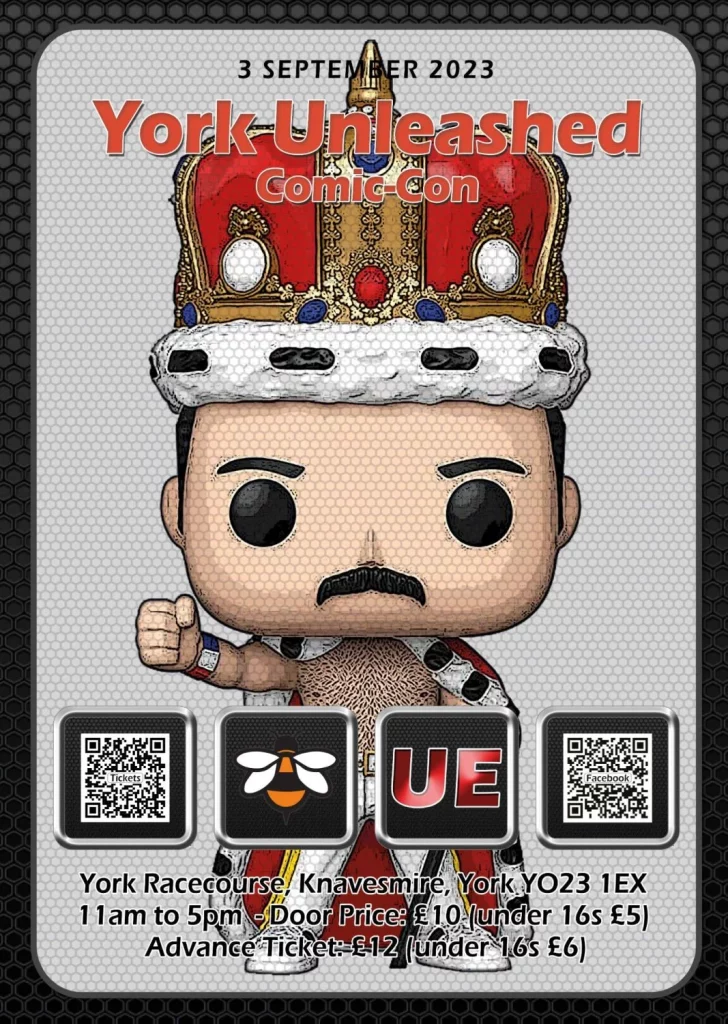 Geek of the week: York Unleashed Comic-Con, York Racecourse, Knavesmire, York, tomorrow, 11am to 5pm
YORK actor David Bradley, from the Harry Potter films, Game Of Thrones and Doctor Who, leads the guest appearances at this weekend's "geekiest, nerdiest" gathering. Lee Boardman, Clive Russell, Richard Gibson and Kit Hardman will be there too, along with comic creators and authors Sasha Ray Art, Carolyn Craggs, Lindsey Greyling, KS Marsden, Kelvin VA Allison Paolo Debernardi, Victoria Bates and Ben Sawyer.
Look out too for Geeky Attractions on three sites, including a Back To The Future time machine, a retro gaming area, Star Wars display, children's activities, art area, stage talks, cosplay masquerade and geeky market selling merchandise and collectables. Tickets update: available on the door from 11am.
Fundraiser of the week: Don Pears and Singphonia presents The Great American Songbook – From A To Z Joseph Rowntree Theatre, York, tomorrow, 4pm
DON Pears and Singphonia explore the vast scope of the Great American Songbook from the 1900s to the present, from Al Jolson to Beyoncé, covering spirituals and jazz through rock'n'roll and Rat Pack standards to modern hits, not forgetting musical theatre too.
Musical director Pears and his group of York singers perform solos, duets, and group numbers, taking in Irving Berlin, George Gershwin, Cole Porter, Richard Rodgers, Judy Garland, Elvis Presley, John Denver and The Carpenters in a fundraiser for the JoRo. Box office: 01904 501395 or josephrowntreetheatre.co.uk.
Tribute show of the show: Don't Stop Believin', Grand Opera House, York, tomorrow, 7.30pm
JUMP aboard the midnight train, heaven is a place on Earth called York, for this end-of-the-night anthems spectacular, a new feelgood tribute show that promises a crazy, crazy night of non-stop, singalong favourites.
Hits by Blondie, Bryan Adams, Cher, Rainbow, Bon Jovi, Kate Bush, Starship, Europe and Belinda Carlisle feature among the 30 songs in this high-energy theatre production with "a sizzling cast, fantastic costumes and amazing light show". Box office: atgtickets.com/york.
Anecdotes of the week: The One Like Judi Love, York Theatre Royal, Thursday, 8pm
EXPECT unrelenting, humorous anecdotes from "the one like Judi Love" on her first official talk tour, full of stories from the Hackney stand-up comedian and presenter's life.
Regular Loose Women panellist Love, 43, has appeared on Taskmaster, The Jonathan Ross Show, The Graham Norton Show, 8 Out Of 10 Cats Does Countdown and the Royal Variety Performance too. Box office: 01904 623568 or yorktheatreroyal.co.uk.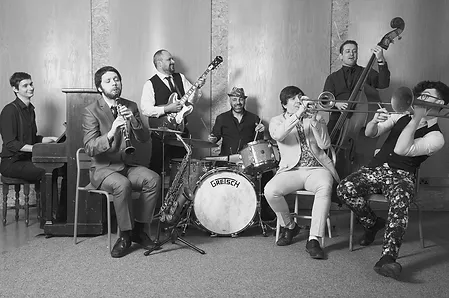 Getting the swing of things: Alligator Gumbo, At The Mill, Stillington, near York, Friday, 7.30pm
SUMMER At The Mill welcomes Alligator Gumbo for a night of swing/jazz from the New Orleans heyday. In particular, the Leeds seven-piece focuses on the raw music of the roaring 1920s, largely improvised with melodies and solos happening simultaneously.
Performing extensively for more than ten years, Alligator Gumbo have played international jazz festivals and clubs throughout the country with their good-natured mix of foot-stomping rhythms, tap-away tunes and raucous singalongs. Bar At The Mill will be running from 6.30pm, alongside the wood-fired pizzas. Box office: tickettailor.com/events/atthemill/942447.
Outdoor cinema: City Screen Picturehouse presents Movies In The Moonlight, Museum Gardens, York, Mamma Mia!, September 8, 7.30pm, and Barbie (12A), September 9, 7.30pm
PICTUREHOUSE Outdoor Cinema returns to the York Museum Gardens for open-air screenings of Phyllida Lloyd's 2008 Abba hit-laden musical rom-com Mamma Mia! (PG) and this summer's splash-of-pink box-office smash, Greta Gerwig's Barbie (12A). Free samples of Mochi Balls from ice cream makers Little Moons can be enjoyed on both nights.
Whether on a girls' night out or a family & friends evening, audience members are encouraged to dress up – and sing along too on the Mamma Mia! Night. Box office: picturehouses.com/outdoor-cinema/venue/york-museum-gardens.
Exhibition launch of the week: Fields, Folds and Farming Life, Nunnington Hall, Nunnington, near York, September 9 to December 17; 10.30am to 5pm, last entry at 4.15pm, with reduced winter hours from November 24
FIELDS, Folds and Farming Life, an exhibition by Yorkshire documentary, travel and portrait photographer Valerie Mather, captures candid moments from a year in the lives of upland farmers in Bransdale, a valley and surrounding moorland in North Yorkshire.
The combination of Mather's work and specially produced films and artwork reveals the hard work and determination of the farming community in navigating the ever-changing agricultural world to achieve a better farming future for people, the environment and wildlife. No booking is required; exhibition included in admission price at this National Trust property. More details at nationaltrust.org.uk/visit/yorkshire/nunnington-hall.